The capital of Massachusetts, Boston is one of the oldest cities in the United States. Boston has a rich history, culture and tradition. A modern city mixed with the old tradition, is a popular tourist destination because of its many monuments, attractions and fun activities. Below is a list of the top destinations in Boston.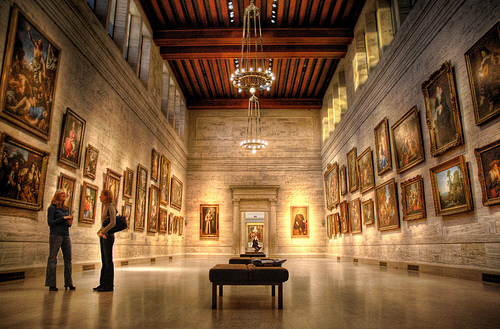 The Freedom Trail
The Freedom Trail is one of the most popular tourist destinations. As you walk along this path 2.5 miles long, you see all the historical sites in Boston. The Freedom Trail begins at the Boston Common and extends to Bunker Hill in Charlestown. The route covers all the famous places of the American Revolution. The red line takes visitors through 16 key historical sites such as Paul Revere House and Fanueil the Old Auditorium.
Museum of Science
The Science Museum is one of the famous museums in the world. Boston has some of the best museums that are unparalleled in the world. The Science Museum has over 400 interactive exhibits including: the virtual aquarium, a planetarium and an IMAX theater.
Boston Museum of Fine Arts
One of the most stellar art museums in the U.S., the Museum of Fine Arts, Boston has a large and diverse collection of art. The museum contains more than 200 art galleries that contain several works of art such as paintings, sculptures, drawings and ceramics from Japan, China, India, Korea and the Middle East.
The USS Constitution
The USS Constitution is the oldest warship in service in the world. The 54-gun frigate was built with oak and red cedar joined by bolts and copper coating made by Paul Revere. The ship earned the nickname "Old Ironsides" in the War of 1812, when the cannonballs bounced off his helmet seemed strong.
Fenway Park Fenway Park
It is home to the Boston Red Sox. One of the most identifiable features of the stadium is the Green Monster, a 60-foot green wall in left field. The park still has some of the old baseball artifacts, such as manually operated scoreboard.
Beacon Hill
Beacon Hill has traditionally been home to the high-class community of Boston, known to local authorities as "Brahmin". Many of the homes are 3 or 4 story brick brownstone. The streets and sidewalks are often made of brick.
Boston is so popular with tourists because of its amazing attractions, rich culture and history, this warm and cozy is enjoyed by millions of tourists each year, making it one of the most visited tourist destinations.